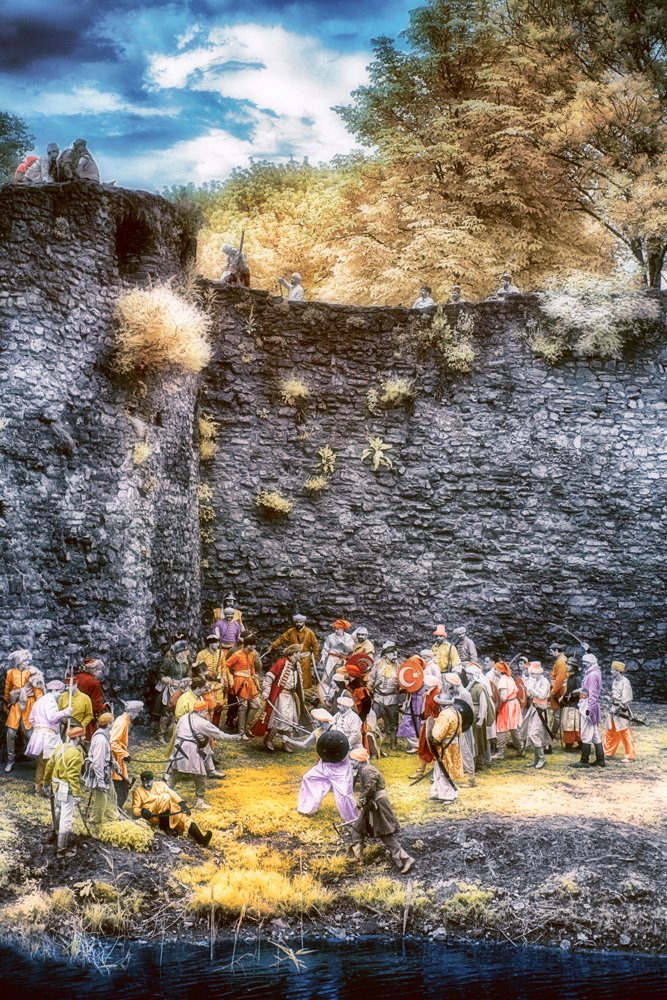 The siege of Tata Castle
Turkish army invaded the Tata Castle in 1594 during the Fifteen Years War.
According to contemporary chronicles, on the 23rd of May 1597, two Hungarian soldiers disguised as Turkish soldiers requested protection from the gate of Tata Castle. After the decommissioning of the guards, the gate was bombed by the "patara" led by Miklós Pálffy, and the army of nearly 3000 soldiers from Hungary, Germany and Spain invaded the castle.